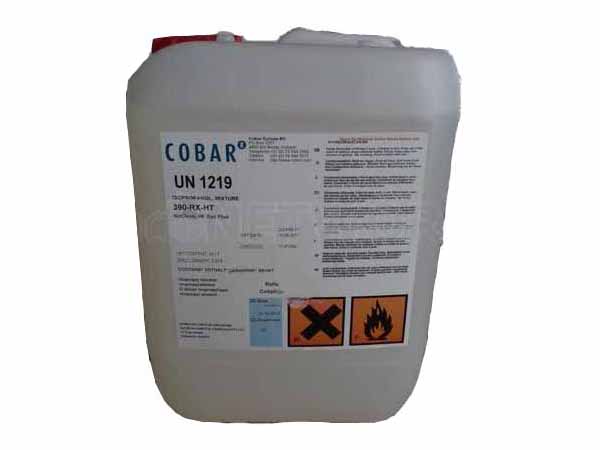 웨이브 솔더링 플럭스 390-RX-HT

This high-reliability flux is specifically developed for higher thermal impacts (high/long preheat with increased contact times) like in Pb-free wave soldering. The flux shows high SIR values under the most critical test conditions.

IPC J-STD-004 classification REL0

COBAR FLUX 390 RX-HT is one of VOC (Alcohol solvent base) product from Cobar.
FLUX 390 RX-HT is well known Technology in the world, using moderate preheat process to give the best surface reliability for soldering process.
FLUX 390 RX-HT has optimum performance with SN100C solder alloys.

상세안내
Cobar wave soldering flux 390-RX-HT
Physical and chemical properties
| | |
| --- | --- |
| SG @ 20 °C [kg/dm3] (+/- 0.5%) | 0.813 |
| Solids content [% w/w] | 2.20 |
| Halides [Silver-Chromate Test] | Pass |
| Halides [Potentiometric] | Pass |
| Acid number [mgKOH] (+/-2.5%) | 15.80 |
| Water content [% w/w] | 5. |
| VOC-content [% w/w] | 92.00 |
| Filmformer(s) | synthetic |
| Flashpoint COC [°C] | 12.4 |
| Odor | alcoholic |
| Color | colorless |
| Telcordia/bellcore TR-NWT-000078/3 | qualified |
| Test report(s) | avaiblabe |
| Certificate of Compliance | available |
| Environmental Load Unit | 6.00 |
| RoHS-Compliance Certificate | available |
| User's Guidelines | english |
| Thinner | 425-00 |
| Packaging | |
| Can (HDPE) [liter] | 10 |
| Drum (HDPE) [liter] | 200 |
| Shelf-life (Weeks) | |
| Storage 20 [°C] | 78. |
| Storage 25 [°C] | 52. |